Bribery, Corruption & Anti-slavery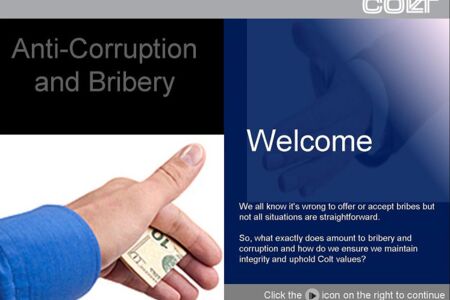 At Colt we are proud to have a reputation for the highest standards of ethics and integrity. We have had an Anti-Corruption and Bribery Policy for many years, which has been revised in response to recent changes in legislation.
We wish to reiterate our belief that corruption damages business. It prevents fair competition, increases prices and is unethical.
That is why we will not offer, give or accept bribes, payments, benefits, gifts or inducements of any kind, either directly or through a third party, offered with the purpose of influencing a decision or outcome.
This applies to all our employees, advisers, consultants, distributors, joint ventures partners, suppliers, and anyone else who may be acting on Colt's behalf.
If you would like to know more about our Policy, please speak with your contact at Colt.