Project management for a stress-free installation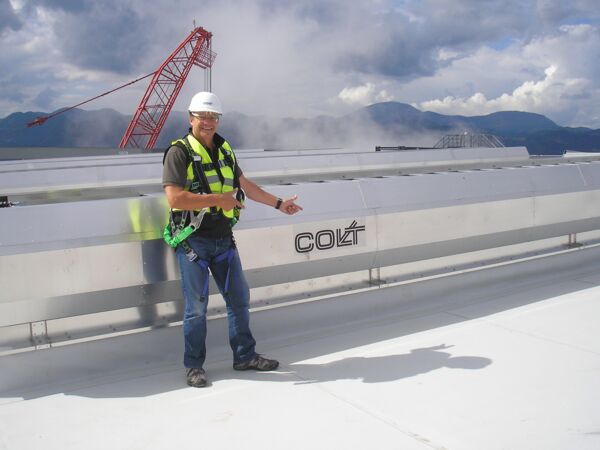 As well as exceptional training, all the necessary qualifications and the latest management technology to deal with the installation and project management, the Colt team have something that other teams don't – the benefit of over 60 years of experience. We can predict problems before they happen and we have the skills to guide your project around obstacles before they become a problem, all the while keeping you informed at each stage of the process.
Our success is based on our ability to excel in the following key areas:
Safety – Our on-site activities can themselves either be relatively high risk or carried out within a relatively high-risk environment. All our on-site personnel have received comprehensive H&S training and awareness from our in-house H&S team.


Quality – We will ensure that we provide the highest possible service throughout the delivery phase and that the equipment supplied will be fit for the purpose that was originally intended. We aim for excellence in procurement. We carry out regular quality checks and seek to obtain products that are quality assured, as are all the products that are made in our own factory.


On time – All projects will be delivered within the parameters of an agreed programme that identifies deliverables in terms of both our own and the client's key milestones.


To the contract – We will ensure that we fully understand the contractual requirements at the earliest possible stage. Whilst avoiding "scope creep", we will ensure that all deliverable requirements will be met.


Within budget – At the pre-order stage we will advise the client correctly on all aspects of the service delivery, and also we will estimate accurately at that stage. Having secured the above four key objectives, we will also be able to deliver the project according to the client's budget.


A regional approach - We recognise the importance of having a regional presence both to support the achievement of the above objectives and for speed of response. Our regional staff make it possible for us to carry out site surveys prior to the contact period if this is required.
Programming of work
We place high value on excellence in communications with the customer. We will report, review and adapt the plan, always taking the lead on change options through professional project management.
Installation
We work with carefully chosen installation sub-contractors who have bought into our values and understand how important it is to achieve the above five objectives. We follow the same approach to our installation teams as for our own project managers, site managers and commissioning engineers.
Commissioning
Correct commissioning of systems and their associated controls and ancillaries, followed up by effective, regular maintenance, will ensure that these systems continue to operate effectively over time.
We carry out extensive tests on the newly installed equipment and document the results within a commissioning certificate